If you dig character-based speculative fiction with a diverse cast, strange happenings, and retro-Seventies vibes, then you'll love this far out adventure.
Series description and disclaimers below.
---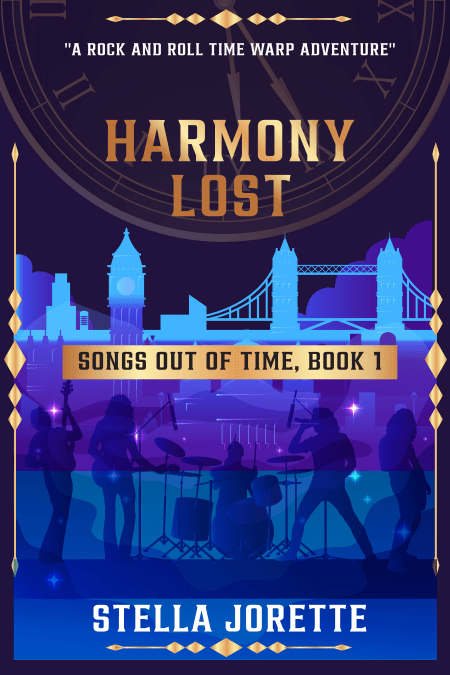 Harmony Lost
Lost in an unfamiliar life, her best hope is helping a man she can't recall. But when her hidden hell-cat breaks free, everything might fall to pieces…
London, 1969. Pam Davis has no idea what's going on. After waking up in the hospital with no memories of her past, the confused young woman discovers she's married to an aspiring rock musician who thinks she may be possessed. Terrified of ending up alone and friendless, she throws herself into managing her spouse's band… even as a mysterious voice in her head whispers thoughts of rage.

Fighting to hold her own against the violent urges spilling out of her psyche, Pam struggles to convince the sexist rock 'n' rollers a woman can make their headlining dreams come true. But when a predatory club owner tries to take advantage of her in a seedy club, her furious inner voice shows its claws with brutal ferocity.

Will Pam's split personality launch her to the stars or knock her into the abyss?
---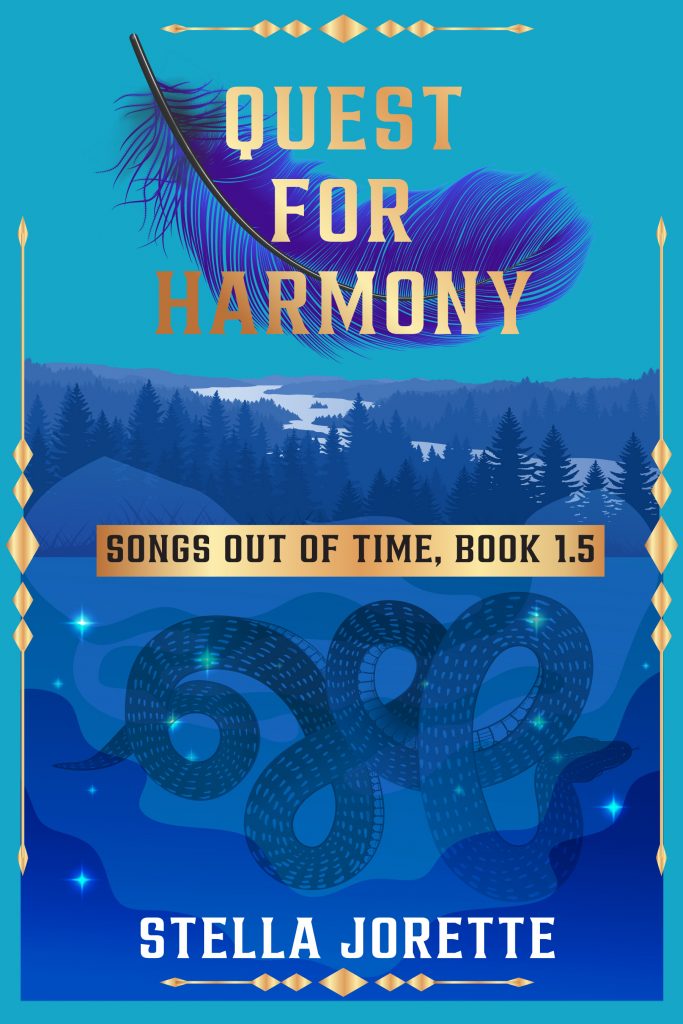 Quest for Harmony
A band on tour.
A mythical quest.
Monsters.
And wait…No! It can't be! Is that…Mum?
After the events of Harmony Lost, Martin Davis, rock-star, and his band tour Scandinavia. The tour's last leg seems superfluous; they won't make any money in remote Finland. But Pam, his wife and manager, insists on including the tiny country. "What could go wrong," she says.
Well…plenty.
When one is cursed, sent off on a quest, and especially when one's mum turns up and starts flirting with the vodka swilling Finnish tour manager.
Can Martin fulfill his quest, survive the supernatural denizens of Finland, his mother, and an excess of overly strong drink?
---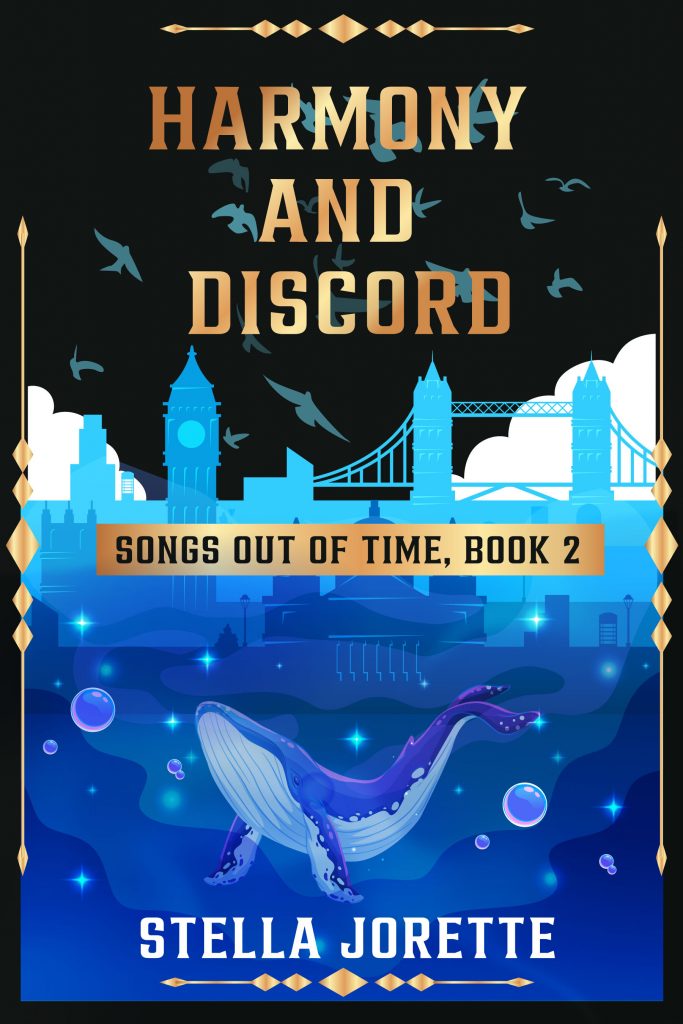 Harmony and Discord
He had one job: Be a rock star.
She had one job: Save the world.
What could possibly go wrong?
After several hit tunes, Martin should be ecstatic. But rock-stardom isn't as glamorous as he'd hoped. In fact, constant adulation is nerve wracking and requires real work. Perhaps Jon Swift, front man for All Souls, holds the key to the swinging, jet set life-style of Martin's dreams.
Meanwhile, Pam accidentally drinks psychedelic punch. And one hallucinogenic effect doesn't go away, a peculiar singing style that resonates with both people and animals, and, curiously, with the stemware. But a threatening stranger attacks and sends Pam undercover until a betrayal forces her hand.
Will Martin lose everything while chasing his dreams?
Will Pam survive long enough to fulfill her mission?
---
The Songs out of Time series loosely fits into several genres: time-travel science fiction, contemporary fantasy, and alternate universe/history being the best fits. The series is humorous; although the humor may be dark at times. Occasional romance-like subplots crop up in these novels, but none if these novels is a traditional romance.
Let me repeat: not romance. So if you're after happily ever after and fidelity, look elsewhere.
Sex, drugs, and rock-and-roll take place in the series, but all intimate encounters occur off camera and are not graphically depicted. So despite the setting and the diverse cast, these novels are not erotica.
Let me repeat: not erotica. So if you're after sexy times, look elsewhere.
However, do expect a smattering of cursing and impiety, a highly diverse cast, poor life choices, incredibly inappropriate advances, and non-PC attitudes and behaviours. These actions are not glorified but are included to reflect the early 1970s music scene and various difficulties arising from public acclaim. Violence is minimal. But if you're very, very, very sensitive, and any of the above might offend you, look elsewhere.
Each book in the Songs out of Time series can be enjoyed as a stand alone story, and none of the books end on a cliffhanger. These novels are written in a combination of UK and US English, the spelling and idiom changing to fit each character. If you become confused about who is from where, you might think the novels are packed with misspellings. Well, there may be a few misspellings, but most have been purged by professional editing and keen eyed readers. Still, feel free to bring any errors to my attention.