London, 1971. Pam Davis has no idea what's going on. After waking up in the hospital with no memories of her past, the confused young woman discovers she's married to an aspiring rock musician who thinks she may be possessed. Terrified of ending up alone and friendless, she throws herself into managing her spouse's band… even as a mysterious voice in her head whispers thoughts of rage.
Fighting to hold her own against the violent urges spilling out of her psyche, Pam struggles to convince the sexist rock 'n' rollers a woman can make their headlining dreams come true. But when a predatory club owner tries to take advantage of her in a seedy club, her furious inner voice shows its claws with brutal ferocity.
Will Pam's split personality launch her to the stars or knock her into the abyss?
Harmony Lost is a work of speculative fiction set in an alternate version of the early 1970's music scene. So expect smatterings of cursing, impiety, poor life choices and politically incorrect thought and dialogue. Back then, nobody was perfect.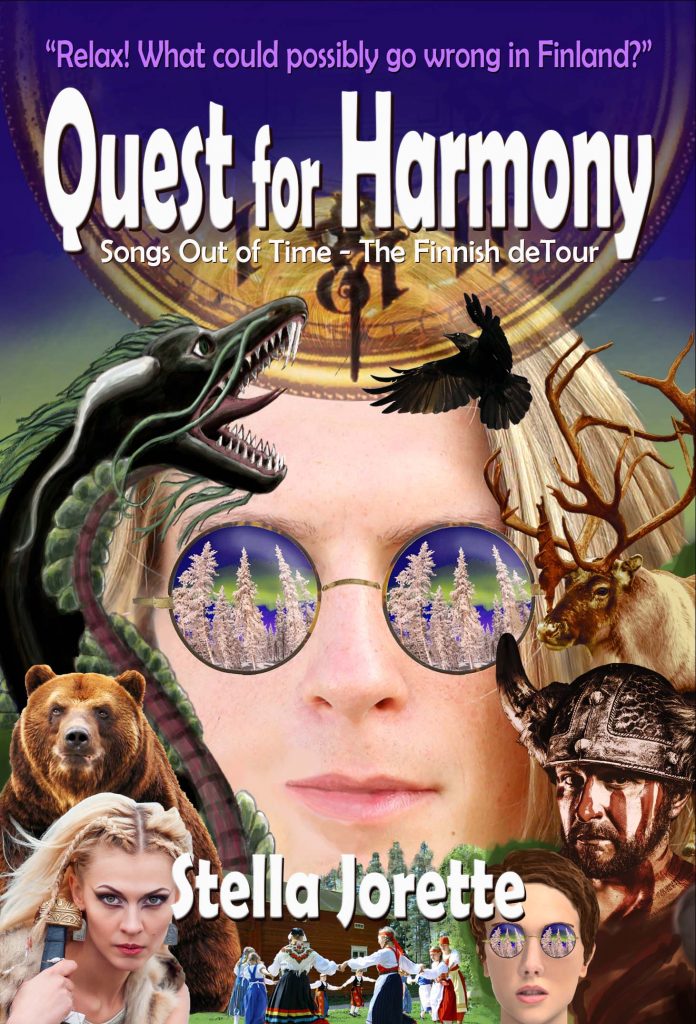 After the events of Harmony Lost, Martin Davis, rock star, and his band tour Scandinavia. The tour's last leg seems superfluous; they won't make any money in remote Finland. But Pam insists on including the tiny country. "What could go wrong," she says. Well. Plenty, when one is cursed, sent off on a quest, and especially when one's mum turns up and starts flirting with the tour manager. Can Martin fulfil his quest, survive the supernatural denizens of Finland, and withstand his mother?
Perfect for fans of humorous mythology/folklore based fantasy and rock and roll.
To receive this free download directly to your Kindle, first add evan@storyorig.in to your Approved Personal Document E-mail List on Amazon by following the directions below.
Log into your Amazon account. Navigate to:
– Account & Lists
– Manage your content and devices
– Preferences
– Personal Document Settings
– Add a new approved e-mail address
The process involves small font and some searching of the page but is well worthwhile.
Check out Articles and Reviews for various musings and reviews of recent and classic speculative fiction, including time travel science fiction and fantasy.