Make yourself at home. Please browse the stories, articles, and reviews tab and check out my online store. Or click over to my Facebook page to check for recent promotions and giveaways. My monthly newsletter folds all this info into one convenient package. Feel free to subscribe. Cheers, Stella.
Songs out of Time: The Series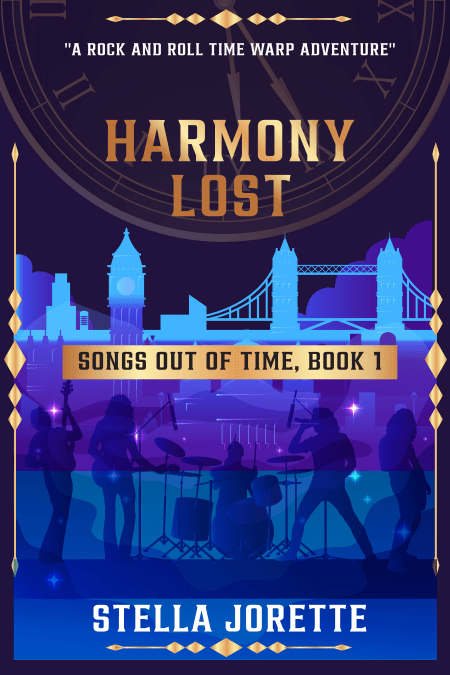 London, 1970. Profoundly unhip, possessed by a raging spirit, and lost in a world she doesn't understand, Pam Davis must take on an unlikely roll: manager of her spouse's rock-and-roll band.
But when a predatory club owner tries to take advantage of her in a seedy club, her furious inner voice shows its claws with brutal ferocity.
Will Pam's split personality launch her to the stars or knock her into the abyss?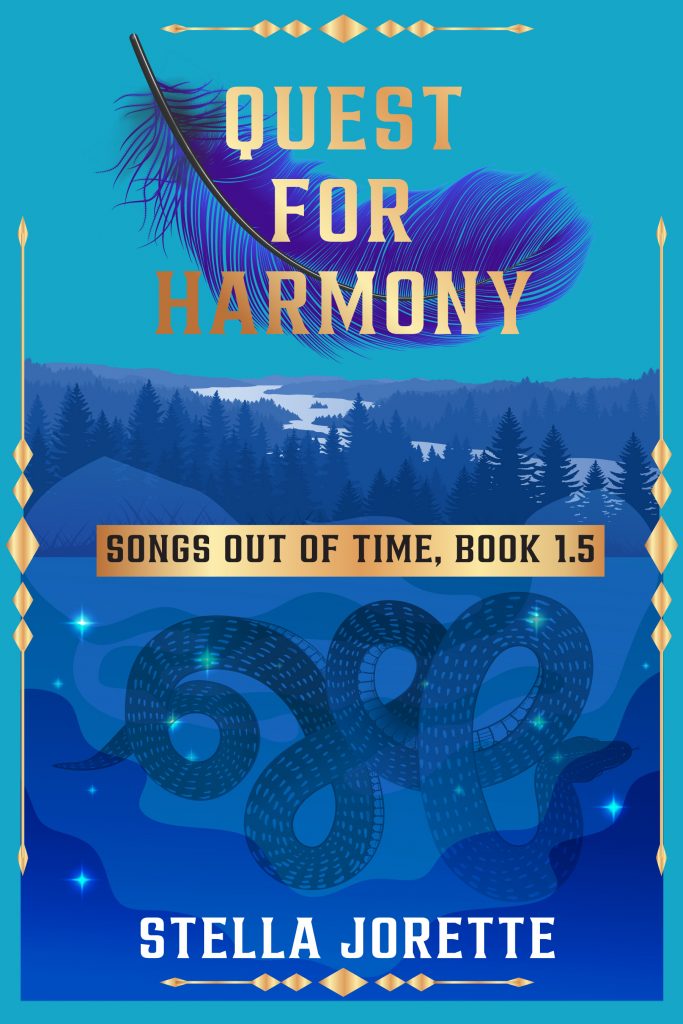 Finland, 1972. After the events of Harmony Lost, Martin Davis, rock star, and his band tour Scandinavia. The tour's last leg seems superfluous; they won't make any money in remote Finland. But Pam insists on including the tiny country. "What could go wrong," she says.
Well. Plenty, when one is cursed, sent off on a quest, and especially when one's mum turns up and starts flirting with the tour manager. Can Martin fulfill his quest, survive the supernatural denizens of Finland, and withstand his mother?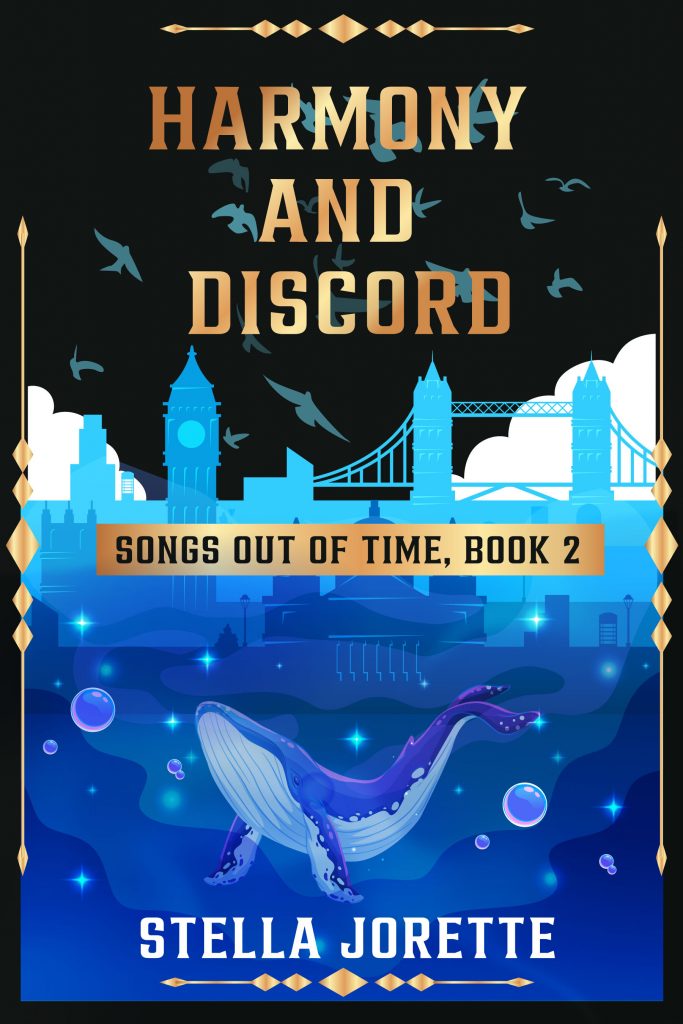 London and Los Angeles, 1973. While Martin struggles to find the jet set life-style of his dreams, Pam accidentally drinks the punch. And one hallucinogenic effect doesn't go away, a peculiar singing style that resonates with both people and animals, and, curiously, with stemware.
But a threatening stranger attacks and sends Pam undercover until a betrayal forces her hand. Will Martin lose everything while chasing his dreams? Will Pam survive long enough to fulfill her mission?
Book 3 is underway! Meanwhile, check out Articles and Reviews for various musings and reviews of recent and classic speculative fiction, including time travel science fiction and fantasy.